Community Giving Gardens with Emergency Food Network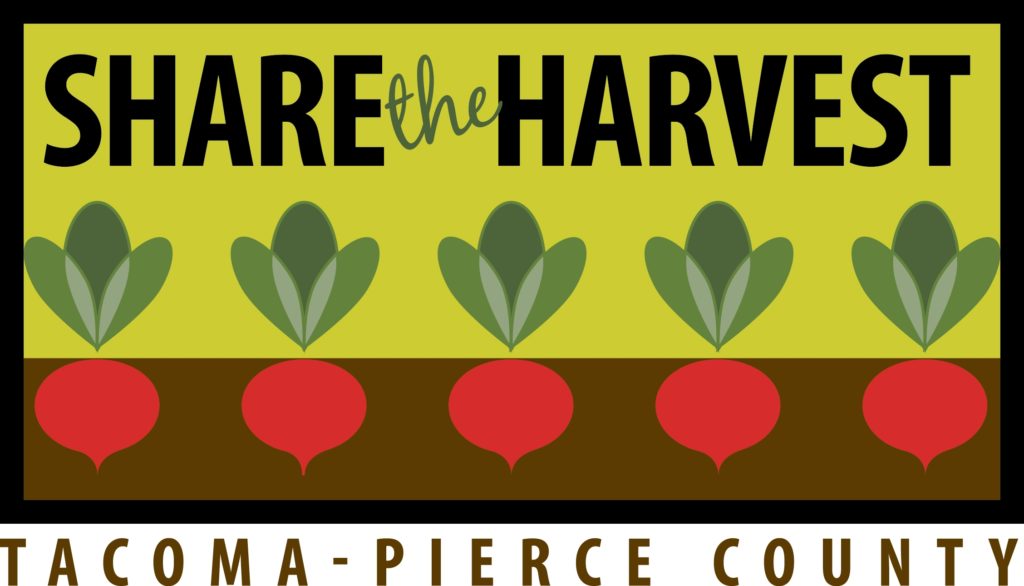 The Share the Harvest program coordinator (job description here) supports interested community gardens in developing plots in a community garden designated for a local food bank/shelter also known as "Giving Gardens". While many counties may not be able to support a new position, the Share the Harvest Program has developed great resources that can be adapted to suit your program needs. Community Gardeners are an excellent group to connect with – they are already interested in growing food and being a part of the larger community.  The following topics will help get you started.
Create a Training Guide
The Share the Harvest Program created a comprehensive training guide for Community Gardens with tips and best practices for starting a food bank plot. Community Gardeners might be interested in growing for the food bank but don't know where to start! A training guide is a great "how-to" resource.  Give them the tools they need to succeed!
Helpful topics to include are: creating a leadership team, making a local food bank connection, making good signage, finding low-cost materials, planting suggestions, and links to other resources.
Tools/Resources 
In addition to creating a good training guide, there are other materials that will add to a community garden's success. 
Bins and Bags: Community Gardeners were provided with a large labeled Tupperware crate to store their Giving Garden Materials in. This is great advertising for the rest of the garden and a necessity for the rainy Pacific Northwest! Reusable bags also made donating easier so gardeners need not scramble to find something to hold their food bank harvest.

Scales: You can choose to weigh produce in the garden or at the food bank. The Share the Harvest Program provided fish scales that worked to weigh with the reusable bags. Simple scales can also be purchased from thrift stores, although they will be less accurate.
Log Book: To keep track of the produce harvested, provide gardeners with a produce log to track their produce and keep it in a communal space.  The coordinator found it easiest to track donated produce at the garden rather than at the food bank. You may also want to record volunteer hours in a volunteer log.
Seeds/Plant Starts: Give the community gardeners a kick start by offering donated seeds or extra plant starts.
Building Community
Encourage gardeners to establish a connection with the community they donate their produce to. Take time to know the names of the staff and volunteer at a local food bank. Bring copies of some favorite recipes featuring the produce you just harvested. :

To help community members connect from different Giving Gardens, consider ways to bring different gardeners together such as the following

Create a Giving Garden ListServ for garden leaders to ask questions and share tips and resources.
Host Potlucks- they are a great way to get people together and gardeners are usually great cooks!
Host a Seed Swap: Consider planning a seed swap for gardeners to share extra seeds, pots, and tips.