A collaboration for hunger relief and agricultural development
Getting fresh produce into the food assistance system is an important part of hunger-relief efforts across Washington.
Harvest Against Hunger partners with the Washington State Department of Agriculture (WSDA), Harvest VISTA host sites, farmers, food pantries, and local funders to expand the Farm to Food Pantry initiative that launched in 2014. The pilot began in response to a series of grower roundtables with small-scale farmers around WA, which indicated that it wasn't always financially feasible for small farms to donate to food pantries, but funding to create a purchasing relationship could offer a valuable opportunity to enhance the local small farm landscape.
Results from each year since show that buying directly from a local farmer will increase the variety, nutrient density, and availability of local crops in food pantries, thus improving access to healthier food choices for families and individuals experiencing nutritional insecurity.  These direct purchasing contracts dramatically strengthen the bond between farmers and hunger-relief programs. Results continue to show that if a farmer has a strong relationship with a local food pantry, they are significantly more inclined to make additional produce donations through either gleaning or post-harvest. F2FP has fostered relationships across local food pantries, farmers markets, farm service organizations, nutrition education programs, and more!
We've compiled reports from previous seasons in our online Produce Recovery Guide. Recommendations from previous pilot programs show that sites should consider creating contracts with growers, making payments before delivery ("seeds in the ground"), and engaging multiple farms. By taking these steps, the sites should be able to grow new relationships and strengthen the existing ones that they have with local farms.
See the F2FP Guidance Document for detailed information about initiative eligibility, procedures, deliverables, and resources.
Frequently Asked Questions
Farms participated in F2FP 2020
Food pantries received produce from F2FP in 2020
WA Counties served through F2FP in 2020
Pounds of produce purchased/gleaned/donated through F2FP in 2020
Single mom struggling every day to provide proper nutrition for my son. Your generosity means more than you can ever know -- to my family and countless others!
This is a wonderful program that benefits farmers and consumers alike. It brings community together in ways purchasing food doesn't usually. Keep it up!
We believe that everyone should have access to healthy food. We are excited to partner with programs and organizations that work to increase access to the best quality of healthy foods, while also recognizing the importance of paying a fair price to growers. This is a great community-building program.
Legislative District Information Sheets
Our partners at the Washington State Department of Agriculture created a series of Legislative District Information sheets that show F2FP impact in communities across the state. 
Each sheet provides detailed information organized by legislative district, including:
Lead agency or agencies
Amount of 2018 state and community investment
Pounds of produce purchased
Total pounds of produce received
Participating food pantries
Participating farms
Emergency Food Assistance Program (EFAP) service data
Contracting and Program Models
Specific program models used (e.g. scheduled pre-harvest purchase vs. ad-hoc post-harvest purchase) are determined by the host site and will be based on needs of the local food access program. It is important that the host site creates a balance between increasing the availability of healthy produce for lower-income individuals, while also supporting the viability of local small-scale agriculture.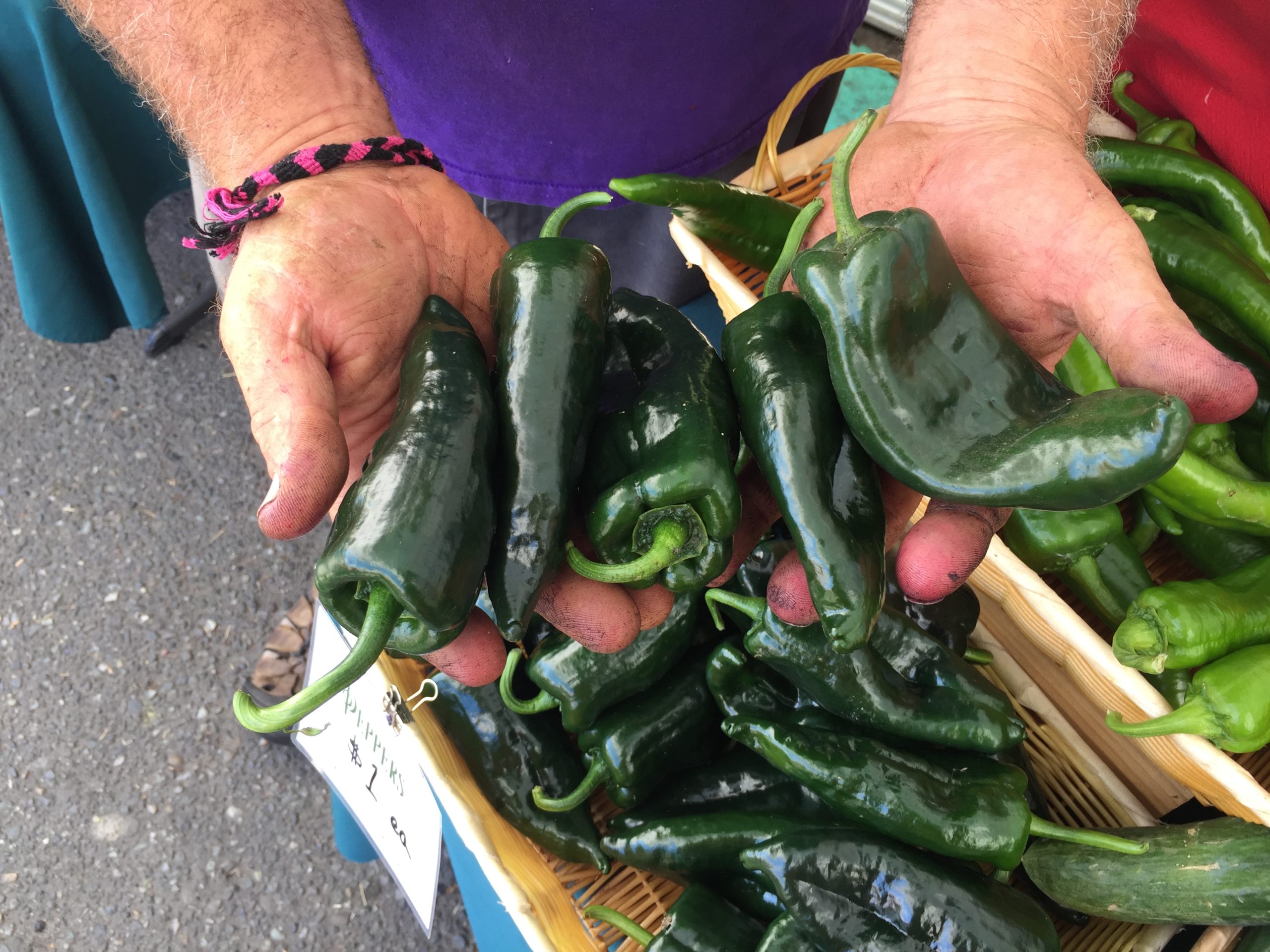 Testing, Learning, Growing
Although F2FP began its 9th year in 2022, we will still approach it as a pilot by encouraging participants to develop new models in close partnership with their farm, pantry, and community partners. Exploring and sharing new ideas and projects will help us and the F2FP agency network to develop a deeper understanding of what makes partnerships effective and beneficial for all parties. What works well in some communities may not work in other areas where farming practices and growing seasons are different, or food bank needs are more varied.
We believe the ongoing expansion of the F2FP initiative is an effective way to support diversified small-scale agriculture through food pantries and look forward to continuing to develop this winning formula for hunger relief and food system localization around Washington.
We are pleased to announce our 2022 F2FP initiative partner sites:
Blue Mountain Action Council
Chelan-Douglas Community Action Council
Clark County Food Bank
Coastal Harvest / WSU Grays Harbor County Extension
Community Action Center, Whitman

Community Action of Skagit County

Council on Aging & Human Services
Emergency Food Network
Ferndale Food Bank
Food for All, Catholic Charities Spokane
Friends in Service to Humanity (FISH), Kittitas
Good Cheer Food Bank
Hopelink
Kitsap Conservation District

N.E.W. Hunger Coalition



Nourish Pierce County
O.I.C. of Washington
Orcas Island Food Bank
Okanogan County Community Action Council
Rural Resources Community Action
SW WA LULAC Foundation
Thurston County Food Bank

Upper Valley MEND

WSU Extension, Clallam & Jefferson



WSU Extension, Lewis / Lewis County Food Bank Coalition
Click on the photo to the right to view and download the full 2020 Farm to Food Pantry report.
The report highlights activities from each of the 15 participating Lead Agencies, as well as spotlight information on new strategies and programs that were developed to better connect participating sites with local farmers in the face of the COVID-19 pandemic.
The report also provides qualitative and quantitative information gleaned from both farmers and food pantries that partnered with Lead Agencies, including:
Counties served
Key findings
Types of crops purchased and donated (per site)
Pounds of crops purchased and donated (per site)
Feedback from farmers and food pantries
Recommendations for future project development
Opportunities for sharing the initiative across additional areas