1982 Operation First Harvest
Norm Hillis, a banker and member of the Rotary Club of the University District, urged his fellow club members to find a way to help hungry people in the community.
The first projects borrowed from the old Victory Garden that gained popularity in World War II.  Backyard gardeners around around the area planted extra produce that was then collected at local fire stations and delivered to programs (mainly in churches) that were helping to feed families and individuals in need.
Norm, with the help of Mike Shanahan, grew the new concept into a Rotary District 503 project.  Mike, who was Chief of Police for the University of WA, used an all points bulletin to encourage law enforcement officials across WA state to help locate produce that was going to waste.  Within days, Mike received calls from officials reporting tens of thousands of pounds of produce available and told Mike to come and get em.  Using his phone and his Rotary connections, Mike found donated trucking to pick up the produce and bring it back to the Seattle area for  distribution.  This model of collaboration to connect existing resources for produce recovery still guides our work today.
Founder Mike Shanahan shares his thoughts about the formation of Operation First Harvest and its initial success.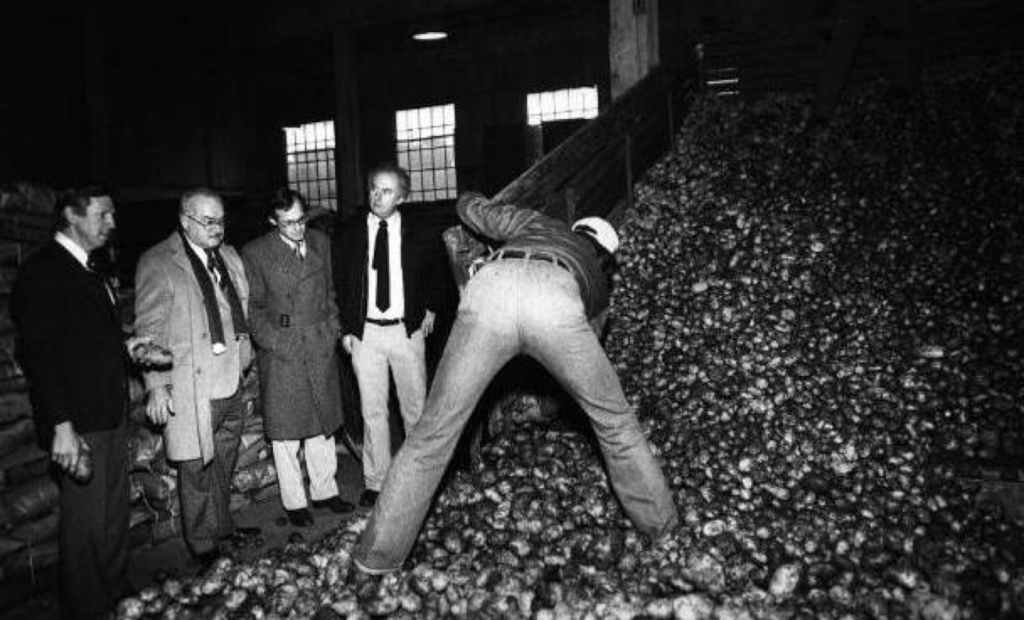 One of the first loads of produce delivered by Operation First Harvest.
1999 Rotary First Harvest
The organization's name was changed to "Rotary First Harvest – a program of Rotary District 5030" in 1999. Since that time, our work and impact has expanded dramatically through partnerships outside Washington State, expanded partnerships within the trucking and produce industry, new program models and initiatives to develop a stronger, more resilient hunger relief network in Washington and beyond.  New partnerships and initiatives in our core work led to increased amounts of produce being distributed to our primary partner programs.
2008 Harvest Against Hunger Program
Rotary First Harvest and Solid Ground develop a joint program funded by the Seattle Foundation to connect small-to-medium scale growers with hunger relief organizations. The program was originally focused on testing gleaning as a method for produce recovery and engaged an AmeriCorps team member placed with Solid Ground. This initial program began developing new outreach efforts and laid the groundwork for future programmatic development.
Following the initial pilot with Solid Ground, Rotary First Harvest became an AmeriCorps VISTA sponsoring agency thanks to funding available through the American Recovery and Reinvestment Act. Harvest Against Hunger became the working title of the project and collaborative partnerships were formed with 10 host sites across Washington State.  
The Harvest VISTA program continues to support hunger relief and food systems efforts in communities across Washington and several other states. Many of our VISTA have gone on to leadership roles in hunger relief and other non-profit endeavors.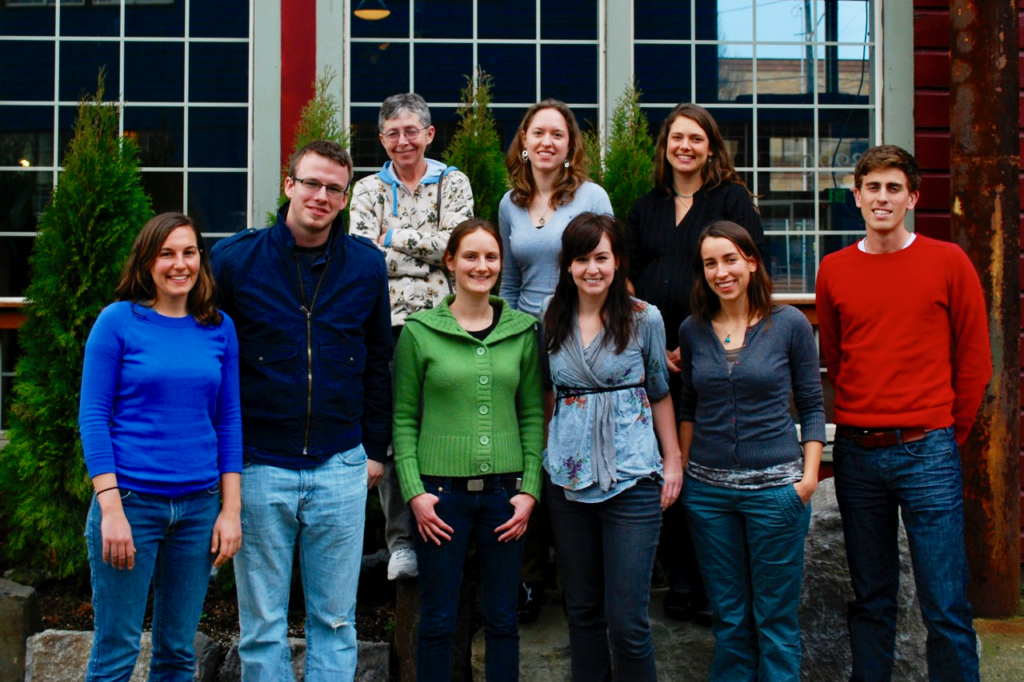 Harvest Against Hunger and the WA State Department of Agriculture developed this innovative model that provided cash payments to hunger relief partners who could then contract directly with local growers to purchase healthy local produce to incorporate into the food received from other sources. HAH partnered with a Harvest VISTA placed with the WA Food Coalition to develop the initial concept.
Farm to Food Pantry (F2FP) was launched following a series of listening sessions in communities around WA state that brought together local hunger relief partners, community groups, farmers and others to brainstorm new ways to connect and support local food systems.
Starting with three pilot sites, F2FP quickly grew into what is today a program serving communities in nearly every county across Washington.  The program is now a part of our broader Farm to Community program. 
2018 Capacity Grant Program
HAH (at the time, we were still Rotary First Harvest) worked with a team from the UW Board Fellows program at the Foster School of Business to conduct a thorough survey of refrigerated capacity across the WA hunger relief system to safely and effectively handle perishable foods. Based on that survey, it was clear that many smaller hunger relief programs were greatly under capacity.  
In partnership with two local Foundations, HAH developed and launched a small capacity grant program ($4,000 maximum grants) to help smaller, resource poor food banks and meal programs purchase or repair much needed refrigerators.  A total of 50 organizations received grants, and the program continues today as a partnership with HAH, WSDA and several local, community partners.  
2019 Harvest Against Hunger - a program of Rotary District 5030
Our new name, "Harvest Against Hunger – a program of Rotary District 5030" maintains our core connection to the influence of Rotary, but in a way that better represents the purpose and impact of our work.
Rotary District 5030 continues to be a critical resource for this organization. While we still have a number of Board and staff members who are Rotarians, we're deeply engaged with the broader community.  The name change helps to clarify our broader role and impact as a leader in developing new ways to reduce hunger and food waste, while continuing the core work first envisioned by our founders in the early 80's.