Concrete Jungle
Concrete Jungle 
Concrete Jungle, an Atlanta-based nonprofit, transforms overlooked and underutilized fruit trees and land into a healthy food source for communities in need. There is an abundance of ignored, fresh produce growing in our streets, yards, and parks which can help meet the health and nutrition needs of our homeless and food insecure population. It is well-documented that food insecure people have a higher rate of chronic disease, in part due to limited access to healthy food such as fresh fruits and vegetables. For many partner food pantries, Concrete Jungle is the only consistent provider of fresh produce harvested and delivered at its peak ripeness (not at the end of its shelf life). Concrete Jungle began in 2009 as a volunteer-run organization and established itself as a 501(c)(3) in 2016. Since its inception, Concrete Jungle has identified and mapped over 4,200 fruit trees around Atlanta and Athens, GA, and collected hundreds of thousands of fresh fruits and vegetables to distribute to local soup kitchens and food pantries. 
Concrete Jungle has expanded with new initiatives, including education programming, an urban farm, a satellite office in Athens, farmers market gleaning, adventure picks, a Covid-19 grocery delivery program, and a Produce Buyers Club. Produce Education and Enjoyment Loop (PEEL) lowers the barriers to trying new, local produce by providing direct education at food pantries. The Athens branch increases our impact by duplicating many of the same programs as the Atlanta branch and collaborating on adventure picks. Adventure picks are Concrete Jungle's big gleaning events at farms outside the city, where volunteers help harvest thousands of pounds in one day and explore the local area. Farmers Market gleaning helps redirect produce that farmers can't sell to a local food pantry. The Covid-19 Grocery Delivery Program was started in response to the needs of food pantry clients who became homebound during the pandemic and is no longer operational. The Produce Buyers Club helps food pantries secure fresh produce and reduce food waste by purchasing imperfect vegetables at a discount from local farms. The Harvest VISTA partnership at Concrete Jungle is in its second year.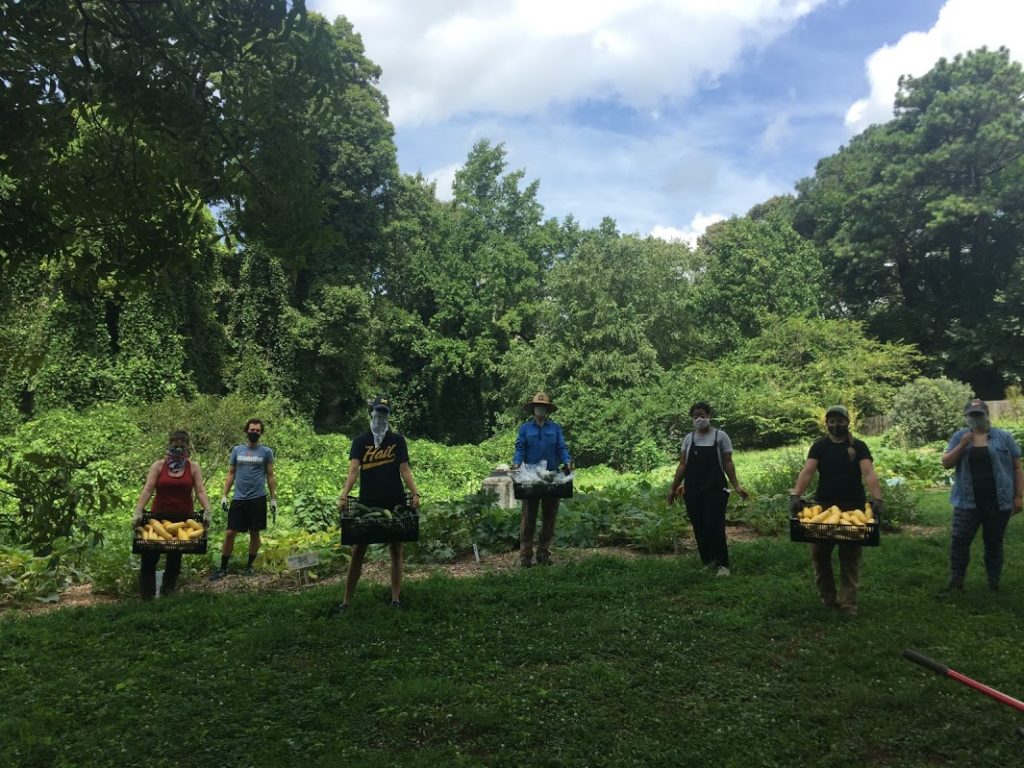 Doghead Farm
Doghead Farm is Concrete Jungle's half acre urban farm in the Sylvan Hills neighborhood of Southwest Atlanta. Since we started the farm in 2012, Concrete Jungle has grown more than 5,400 pounds of beets, carrots, collards, cucumbers, eggplant, peppers, potatoes, radishes, summer squash, sweet potatoes, tomatoes, turnips, and winter squash. Volunteers help grow and harvest produce on the farm year-round.