Food Bank Farms at Good Cheer Food Bank
Food Bank Farms
Not just a place to pull weeds and grow carrots, food bank farms can provide learning opportunities and community engagement along with fresh produce.
Started in 2008, the Good Cheer Garden was joined in 2012 by the Bayview Garden, and in 2015 by the Big A.C.R.E. Run by Good Cheer's Garden manager, and staffed by a rotating cast of volunteers and garden apprentices, the three spaces cover approximately 1.5 acres and produce more than 10,000 pounds of fresh, local, organic produce for the Good Cheer Food Bank and the South Whidbey School District cafeteria each year. This amounts to an average of 15% of the produce that moves through the Food Bank during the growing season.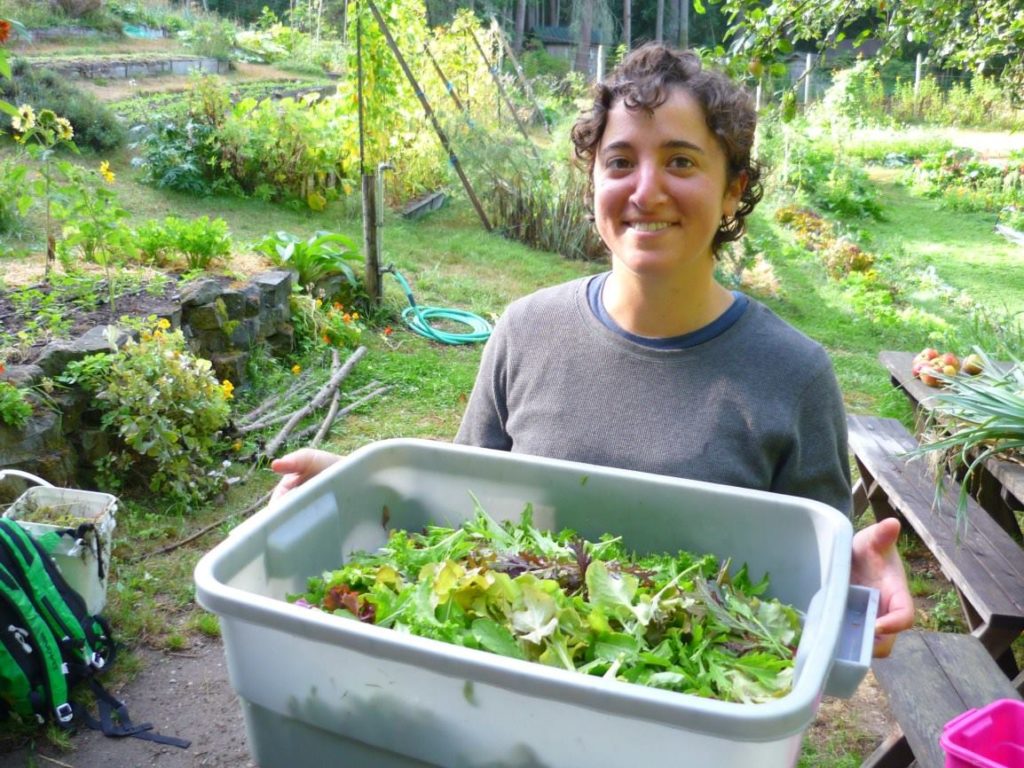 The garden also serves as a learning environment – for volunteers who want to learn more about growing their own food, and for a small crew of garden apprentices who come to Whidbey Island in the early spring to spend 8 months on a challenging curriculum that includes organic farming, regenerative agriculture, and food preservation. Apprentices get to do as well as learn, planting, cultivating, and harvesting produce for the food bank as well as helping with volunteer management and fruit tree gleaning.
The gardens also serve as a place to build community, with weekly garden work parties followed by lunch – usually fresh salad from the garden and soup from the Good Cheer Kitchen – a fall Harvest Party and cider press, and demonstrations on topics ranging from fruit tree pruning to making your own bio-char. In the spring, extra plant starts are available to Food Bank clients and volunteers who have garden spaces of their own.
< Return to the Good Cheer Food Bank host site page