Outreach and Recruitment with Kitsap Public Health District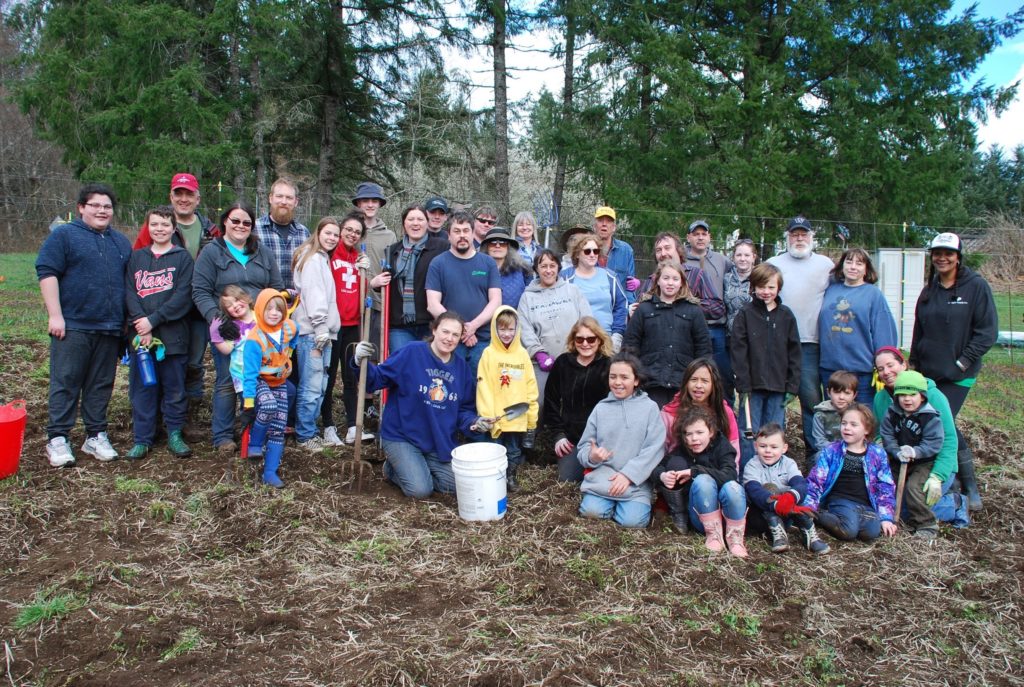 The gleaning coordinator works to network with interested stakeholders, partners, and potential volunteers while showcasing accomplishments. Outreach, engagement, recruitment, and retention are the building blocks to a sustainable volunteer relationship.
OUTREACH
A successful gleaning program is reliant on a few invested volunteers and lots of outreach. Kitsap Harvest was able to tap into people with similar interests by attending Farmers Markets regularly. Other organizations that have a similar following of like-minded people were the Food Co-op, Kitsap Fresh, WSU Master Gardeners, and Kitsap Community Agricultural Alliance. Kitsap Harvest made itself highly visible by working in front of the booth, using slogans, or asking questions to draw people in. At the booth, it was stated that this is a "Win, Win, Win" and we aren't selling anything. 4 out of 5 would sign-up to learn more, with no obligation. At the booths, we told people that even if they couldn't help pick food, we had door hangers and were always looking to find food that would otherwise go to waste. With this understanding, Kitsap Harvest approached outreach by making ourselves visible in the community. Part of the visibility included attending community meetings, networking, and recruiting interested partner stakeholders. It's about getting out in the community and getting community members excited about what you're doing and wanting to be part of the gleaning movement.
RECRUITMENT
Kitsap Harvest focused on recruitment in several different ways: Farmers Market booth education, community meeting, and social media.
Kitsap Harvest decided to promote through two Farmers Market locations in Bremerton and Port Orchard. The goals of the booths were to 1) promote gleaning through community outreach; 2) develop an interested volunteer list; 3) connect with farmers selling at the market; 4) provide an easy opportunity for farmers and gardeners to donate excess produce; and 5) provide an opportunity for food access programs to pick up produce. 
Recruitment at the Farmers Market was a large success. It was very successful at signing up potential volunteers as well as promoting Grow A Row which allows community members to participate by growing food in their own gardens and donating to a list that Kitsap Harvest provided of donation locations.
There was a total of 349  people signed up to be part of our volunteer program from the Market booth promotion. Once we received an interested community member, we would send them a link to the volunteer application through WSU ext.  Currently, there are 101 completed volunteer applications by interested community members that are ready to go out on potential gleans.  
ENGAGEMENT
Kitsap Harvest has used Social Media as a means for communicating in real time with volunteers, and potential volunteers. This type of communication satisfies our busy lives and allows us to capture their interest while they are in the moment… this has helped carry thoughts into actionable items. Many of our last-minute volunteers continue to volunteer with us and bring their friends which have helped to engage with a diverse audience.
RETENTION AND APPRECIATION OF VOLUNTEERS
Our volunteers range from promoting our program, sharing our door hangers, and promoting Kitsap Harvest on FB when there's a gleaning opportunity. Kitsap Harvest recognizes the importance of volunteer appreciation. Social Media has been a great way to individually thank those involved after a harvest. In the fall after the harvest season, Kitsap Harvest will bring together homeowners, gleaners, and receiving organizations that have made an impactful and successful year.