Donor Relations at Iskashitaa Refugee Network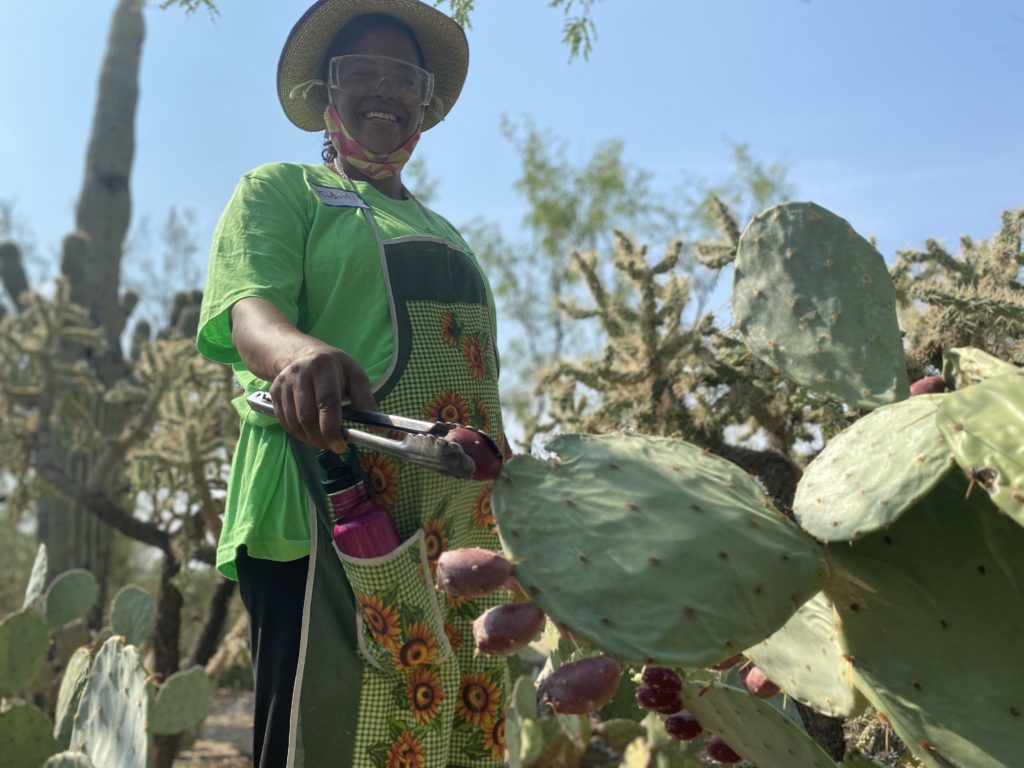 Donor Relations
FINANCIAL DONORS
Iskashitaa receives financial donations during their gleaning from homeowners or electronically on the website. Homeowners who receive gleaning services from IRN are prompted on the Fruit Donor Form for a $25-$50 donation to cover a small portion of the harvesting costs. This donation is paid either on the website or mailed to their office in a remittance envelope left at the property after the gleaning. Iskashitaa also participates in donation campaigns like AZ Gives day, Giving Tuesday, Amazon Smile, and RoundUp.
FRUIT DONORS
All fruit is donated from homeowners or public properties from around Tucson with the exception of a few partnerships with commercial growers. Fruit tree information is collected on the Iskashitaa website through the Fruit Donor Form. Fruit tree owners either fill this form out themselves or call in to the office and IRN staff fills it out for them. When the form is submitted, all information from this is automatically compiled into an internal database.
MISCELLANEOUS (HARVEST SUPPLIES, KITCH SUPPLIES, BIKES ETC.)
When Iskashitaa is in need of supplies for refugees or programming, a public announcement is made on social media (Facebook and Instagram) to solicit the donations. Examples of donations Iskashitaa has received from followers on social media are bikes, juicers, face masks, mason jars, and art supplies.