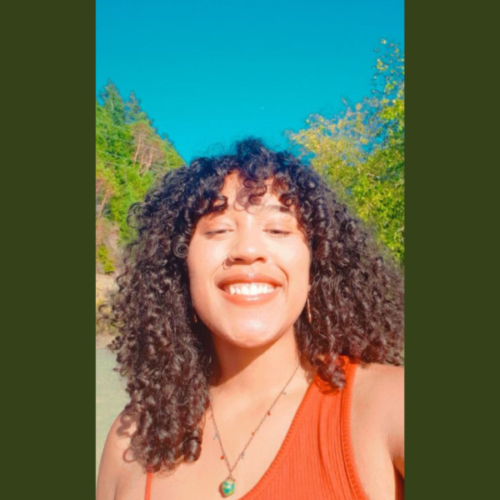 Aleina is an Americorps VISTA member, serving as a Harvest Summer Associate in the Gleaning Program at the Thurston County Food Bank (TCFB) in Olympia Washington. The Gleaning program connects with local growers to pick up their excess produce and distribute it to the many service centers that in turn give people good food! Aleina is focusing on reducing food waste in the community and getting fresh, local, produce to those in need through volunteer recruitment, establishing and supporting delivery systems, and increasing community awareness.
Born and raised in the Pacific Northwest, Aleina moved to Olympia in the summer of 2021. Her career goals to become a Holistic Nutritionist brought her here in hopes to earn a Bachelors in Science. While pursuing her educational goals, she continued to feel a connection with Olympia and its people. Food and house insecurity are things that hit close to home, and she wanted to be involved with increasing the food security in her area. Because her passion lies with health, people, and food, TCFB became the perfect opportunity for her to serve fully and passionately. Already, participating in gleaning and other programs at the bank have connected her with people she can help, as she hoped. 
Aleina is continuing to pursue her studies while in service. In her free time, Aleina enjoys dancing, going on hikes, longboarding, and tending to her plants! She is currently exploring her new life and trying to make an impact while doing so.