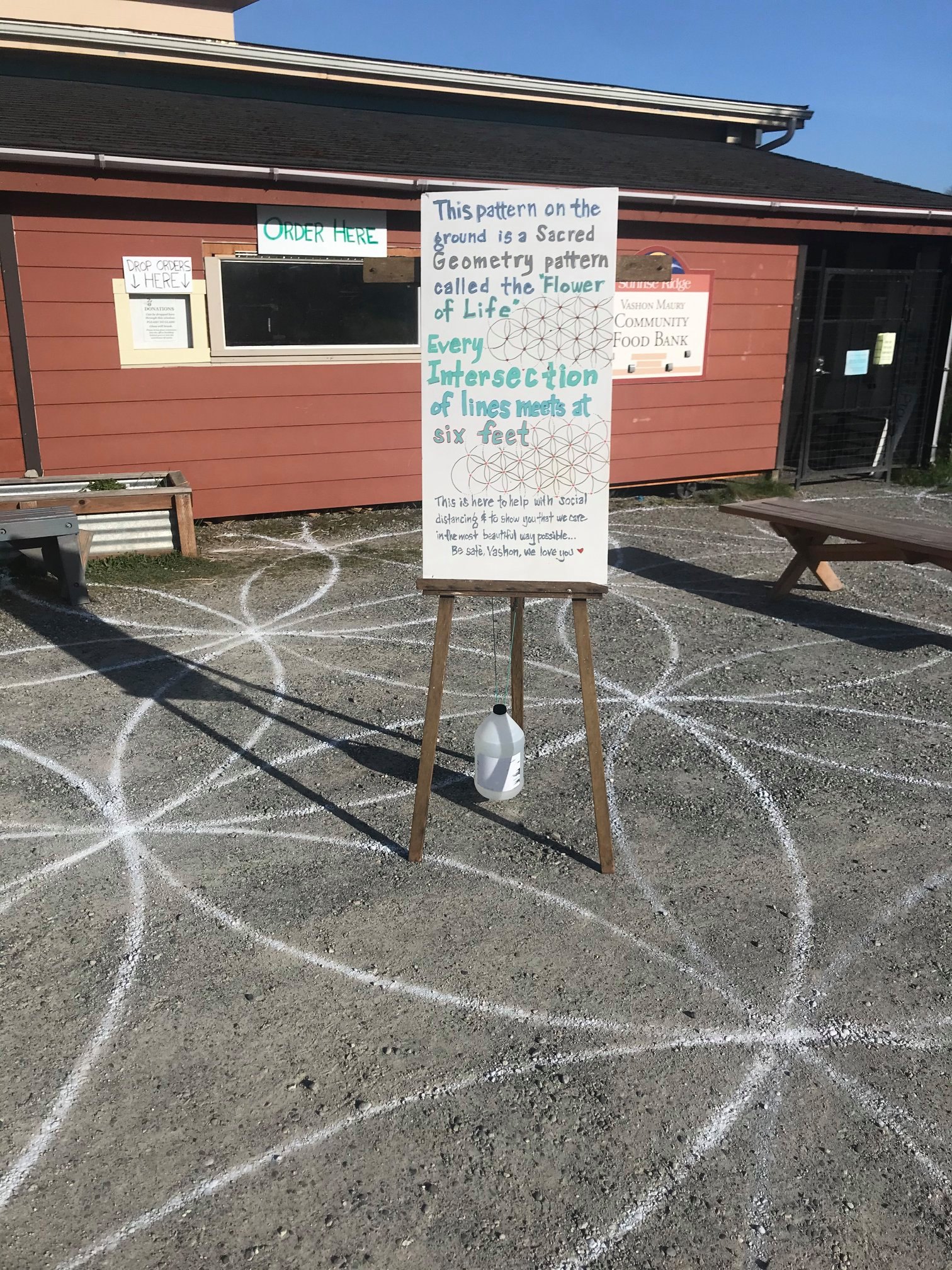 Abigail Findley serves as a program coordinator between the Vashon Maury Island Community Food Bank and Food Access Partnership. FAP is a program of the Vashon Island Growers Association and strives to make local food more accessible to community members while fairly compensating farmers. The goal of this collaboration is to connect surplus island harvests with consumers in order to combat the economic obstacles that historically prevent fresh, local produce form being a staple in food-insecure communities.
"Trouble and strife can cover this world like the dark of night…And when that happens, all good, true, and decent people know that it's time to volunteer." – Lemony Snicket
No one prepares to be a Harvest VISTA during a pandemic. That wasn't in the online AmeriCorps training manual. Not many people think volunteer work is going to be exciting. What an extraordinary time to be a volunteer! The previous statement is not meant to be frivolous but is instead meant to bring attention to the very reason why someone would choose to go to action during a crisis such as this: it makes a difference. We will only get through this together. No action and no person is insignificant. 
75 volunteer positions need to be filled every week at the Vashon Maury Community Food Bank. Those positions include product delivery drivers, truck unpacking crews, product repacking crews, grocery shoppers, home delivery drivers, home delivery grocery packers, and paper bagging crews just to name a few essentials. The food bank is taking every possible measure in protecting volunteers and staff from exposure to, and infection with COVID-19. Hand sanitizer and gloves are provided for all volunteers and staff. Clean and sterile masks have been donated by community members for the food bank use. Frequent hand washing has been implemented for all volunteers and staff in the warehouse. Surfaces are sanitized frequently. A distance of six feet is enforced at the food bank for everyone. Local Vashon Island artist Jennifer Hawke, create an interactive art installation to help clients maintain a six feet distance while waiting outside for their groceries. Having a thoughtful and nurturing community brings many people hope. Community members participating in the Harvest for Vashon "Grow-a-Row" program are donating vegetables starts to the food bank and signing up to grow produce in their own personal gardens to be donated later. There are many ways the Vashon community is, directly and indirectly, volunteering to ensure the food security of nearly 300 families. 
In order to ensure the safety of volunteers, food bank clients, and staff the weekly distribution model has drastically changed. We no longer allow clients to come into the warehouse to grocery shop. Instead, they are given menus to fill out with hundreds of food options to choose from to meet each individual's own dietary needs. Menus are then safely given to grocery shoppers inside the warehouse who fill brown paper grocery bags for clients to take home. Food bank clients are also encouraged to switch to the weekly home delivery distribution of groceries. The number of home delivery clients has grown from 20 families to 126 in four weeks. Four weeks ago we weren't sure if we would have enough volunteers to pull everything off. Now we have new volunteers calling in every day. The Vashon food bank prefers to have enough volunteers that we can give people breaks when they need to take a few days or a week off. Volunteers need time to rest, they have families and their own lives. The worst thing a person can do right now is burn out and jeopardize their health. It's vitally important not to over-extend yourself right now. Remember, no action and no person is insignificant. 
No one knows for certain when the COVID-19 pandemic will end. Nothing is certain in life. You can only take things one day at a time and adapt. The impact of a crisis is mitigated by how swiftly a community can adapt even to uncertainty. The number of food bank clients is expected to increase as the economic fallout from mass quarantine affects the community. We never want safe, healthy, and nutritious food to be sacrificed because of an individual's financial loss. We believe that everyone has a fundamental human right to safe, nutritious food for themselves and their family.