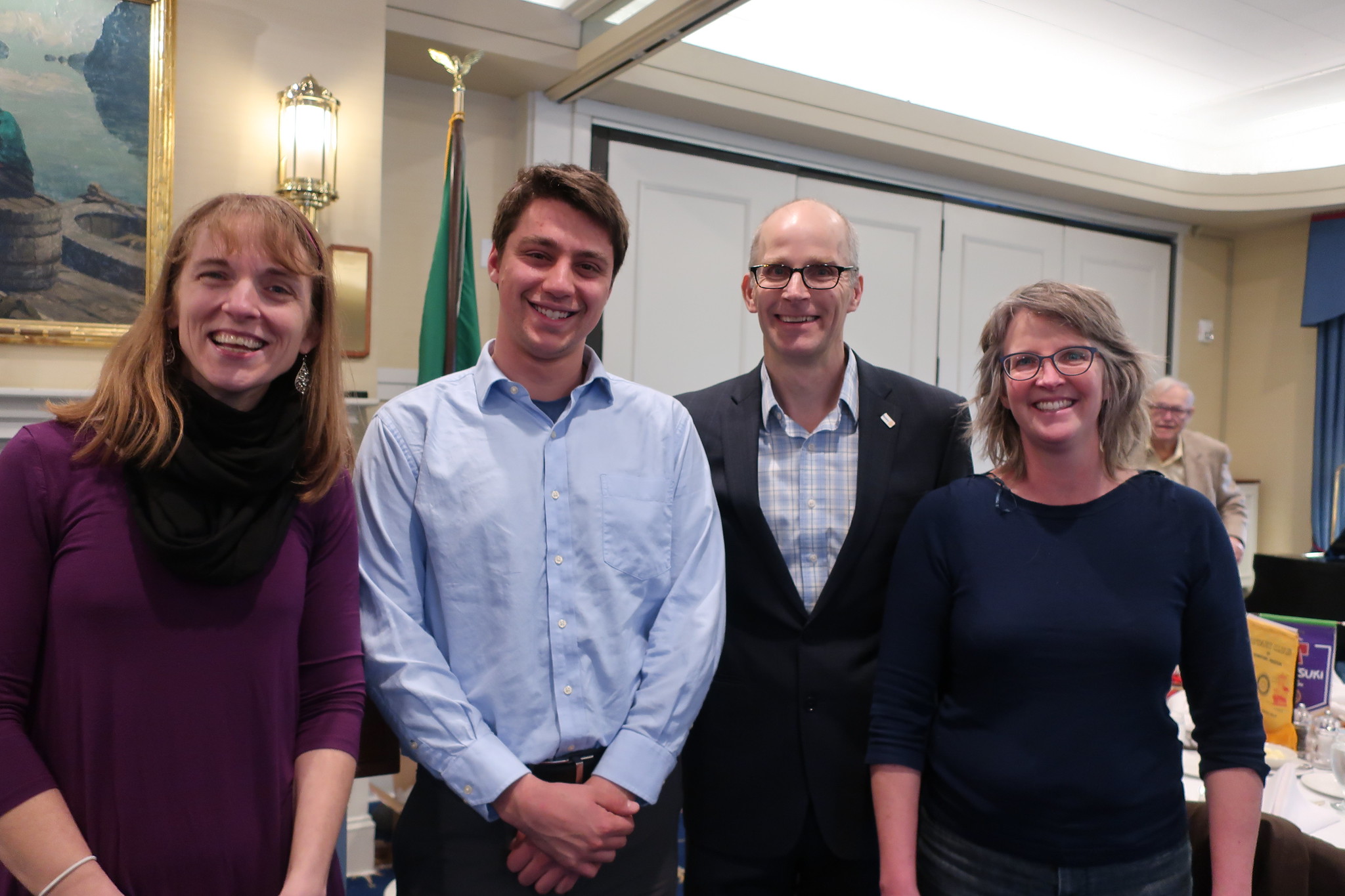 Benji Astrachan serves as a Harvest VISTA with the WSU Clallam County Extension. He was nominated for the Mike Shanahan Volunteer Award by Clea Rome and Karlena Braily. 
Benji came to work at the WSU Clallam County Extension office in February 2019 an AmeriCorps VISTA member through Harvest Against Hunger. Benji is the first of three year-long VISTA project at the WSU Clallam Extension office to work on establishing a community meal program and processing of gleaned produce. He has quickly made himself indispensable to our work addressing hunger and food access here on the North Olympic Peninsula. A few of his accomplishments during his year here include:
Creating the first comprehensive food resource list in our county to identify gaps in emergency food resources for food insecure community members
Emerging as a leader of a newly formed volunteer group called Compassion Clallam which has spearheaded a network of installing little free pantries in neighborhoods with poor access to existing community meals and food pantries.
Bringing together multiple partners to form a new weekly meal program during the summer months to fill a gap in service and train community champions on how to legally and safely establish new meal programs throughout the county.
Not only does Benji do great work during the day here at Extension but often volunteers his free time for hunger relief causes after hours. In one short year, he has made himself well-known around town aiding many organizations in their work. We are so proud of Benji and his great work here in Clallam County. We are excited that he will be staying on at Extension to continue working on farm-to-school projects in 2020.