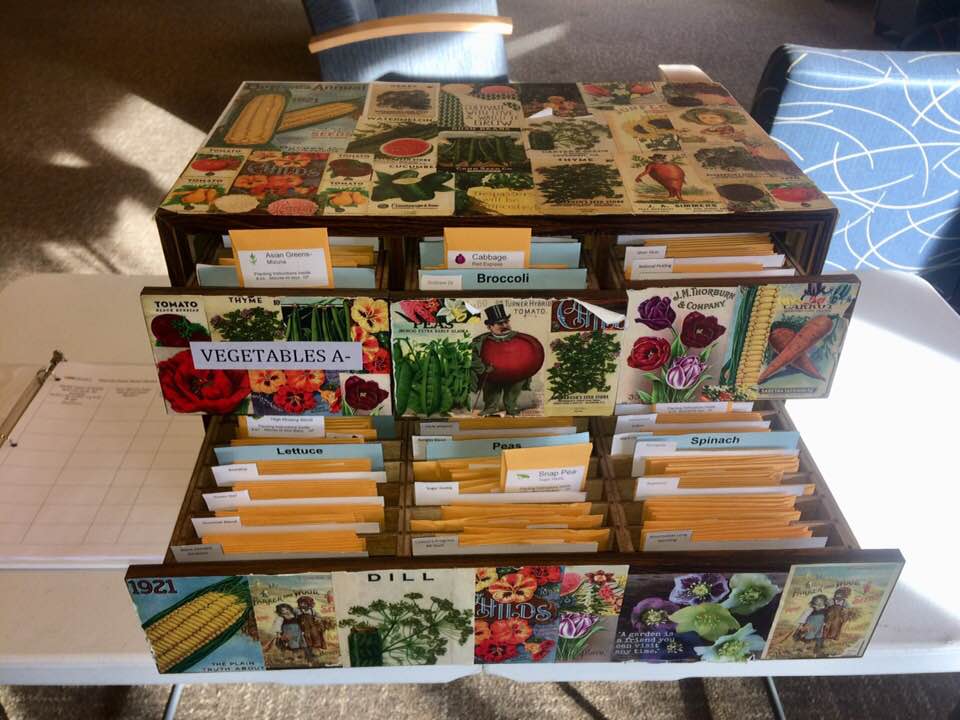 Kitsap Harvest capacity building Gleaning Coordinator, Paisley Gallagher, serves at the Kitsap Public Health Chronic Disease Prevention Department. Nutrition is directly linked to many of today's preventable ailments related to food intake such as diabetes, stroke, heart disease, hypertension, mental health… although sometimes indirectly,  nutrition is just as much of the solution.  The department also works with SNAP, Youth Marijuana Prevention, Healthy Eating, Active Living, and a Farmers Market program called Food Insecurity Nutrition Incentive (FINI) which is responsible for Fresh Bucks.
The Kitsap Health Department applied for a HAH VISTA to work with community partners to help coordinate efforts and create a system to support local gardening. It is not the intention of Kitsap Public Health to house the future of the gleaning program but rather create a program and find partners willing to take on organized tasks while improving public access to information and participation.
System Development Around Increased Grow-A-Row in Kitsap County
The South Kitsap library, located in Port Orchard Library, has a seed library.  This seed library is an opportunity for community members to grab a small packet of 5-10 organic/non-GMO seeds of many varieties categorized A-Z. It's also an opportunity to drop off unused seeds, typically packets with 30-50 more seeds than the person needed, for donation. This helps supply the seed library with variety, and many heirloom seeds. This meets the need for the low lying hum amongst people for more opportunities to have a seed exchange
After a meeting and discussion with the librarian, Paisley Gallagher, the Rotary First Harvest AmeriCorps VISTA discovered that this program is not widespread, but a great opportunity for education and increased awareness of growing produce for personal consumption and donation. She offered to "shout from the roof-tops" if a start-up and operational manual was created. The librarian had not thought about the benefits of sharing their program but instantly saw the benefit. Paisley then shared that the plant/grow-a-row program lacked metrics for its effectiveness. She proposed it would be possible to partner it with the seed library providing people information to grow another row for donation. From there they partnership could turn into a photo story showing people picking out seeds, planting and growing their row, and then a final photo of donating it to the food bank. The library loved the idea and plans to partner programs.
By being connected to many organizations focused on food production, the gleaning coordinator was able to connect the seed library with resources to help it tell its own story.  Due to this connection, the seed library is collaborating with local gardening groups to write a toolkit on how to develop and implement a seed library.  Their plan is to have a seed library in all of the Kitsap County libraries.   Along with a toolkit, the collaboration has increased to promotion and education on grow-a-row and information on local produce donations to food banks.
Many community organizations are working on similar agendas, however, they are not always aware of the other groups within their community.  By having a gleaning coordinator that is focused and dedicated to making these connections, Kitsap County will continue to normalize and strengthen local food production and increased local food donation.