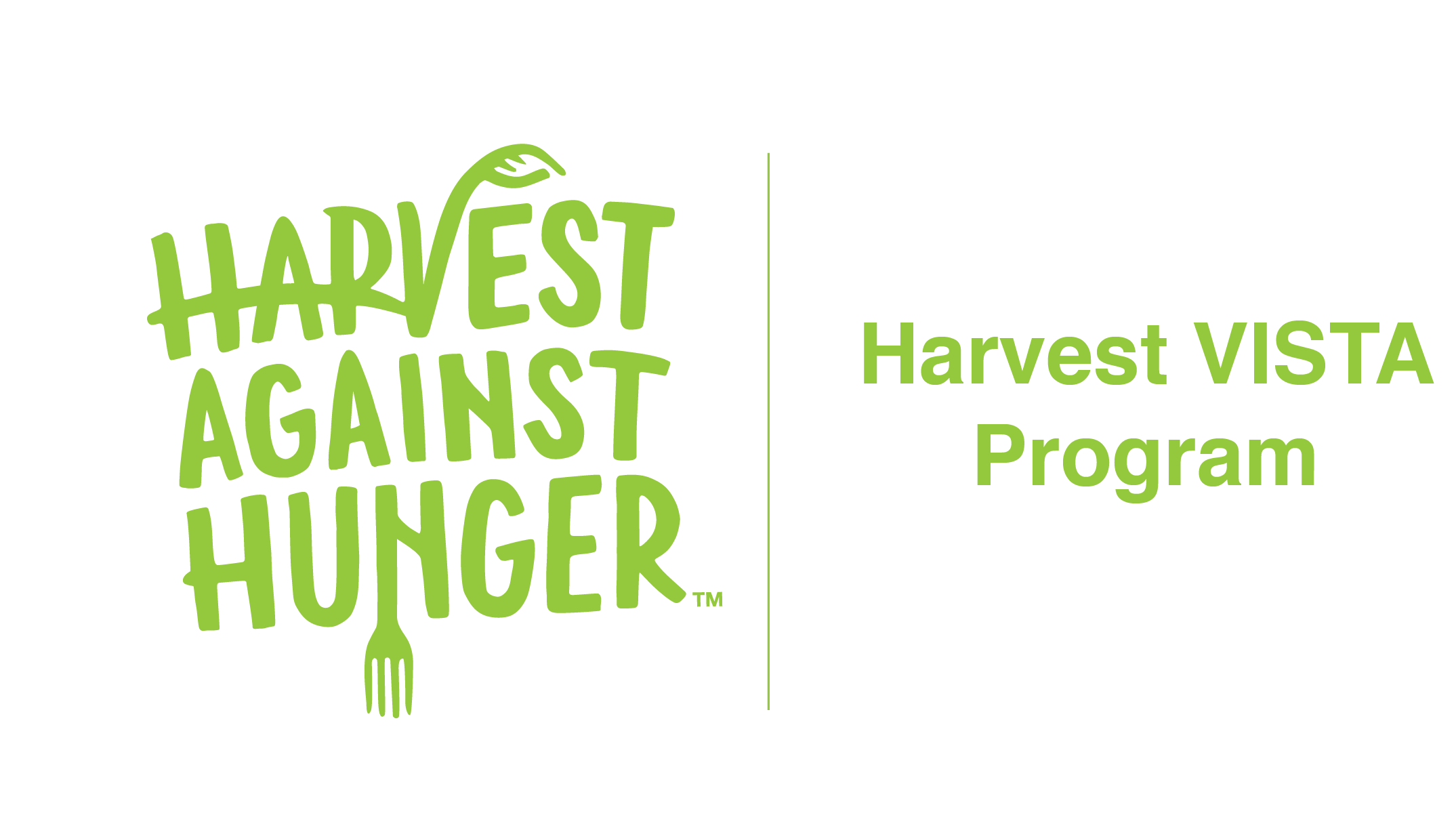 Welcome, Fresh VISTAs!
16 Mar 2018, by Food for Others, Harvest Blog, Harvest VISTA, National VISTA, Society of Saint Andrew, Spokane Edible Tree Project, Urban Abundance, Washington state, WSU Extension Clallam County
in
Rotary First Harvest is proud to introduce seven new Harvest Against Hunger VISTAs who are serving in communities across the country. Each has made sacrifices in order to serve as AmeriCorps VISTAs for the next twelve months. We are excited to support the diverse projects they will be working on in the coming year. Without further ado, here are the spring 2018-2019 Harvest Against cohort members:
Grace Plihal graduated from New York University in 2016, where she received her Bachelor of Science in Media, Culture and Communications. She was raised in the D.C. metro area and recently decided to return to the region to serve her community. Her goal is to ensure that every person in the Fairfax, VA area has access to healthy, fresh food this year and years to come.
Elise Tillema is a recent graduate from Northern Michigan University, double-majoring in Environmental Studies & Sustainability and English. A native Michigander, Elise grew up in the Grand Rapids suburb of Grandville before migrating south to Orlando, Florida to serve Harvest Against Hunger and the Society of Saint Andrew as an Americorps VISTA. Elise has spent the past 8 years serving multiple volunteer agencies and is thrilled to bring this experience with her passion for the environment to Florida.
Taylor Rotsted is an outdoor enthusiast from the Richmond, Virginia. She has brought her experience in marketing and project coordination down to Southern Georgia to serve the community as an AmeriCorps Vista. Alongside Harvest against Hunger and the Society of Saint Andrew, she will work towards building healthy futures and alleviating hunger as a gleaning specialist.
Andrew Frank is a recent graduate of Georgetown University, where he majored in Government. After receiving his bachelor's degree, Andrew worked as a paralegal in a corporate immigration law firm. As an AmeriCorps VISTA with Society of St. Andrew in Jackson, Mississippi, Andrew hopes to learn more about food waste, gleaning and modern agricultural practices. Andrew was born and raised in Dallas, Texas and will be attending law school in the fall.
Allie Van Nostran was born and raised in Vancouver, Washington and graduated from the Evergreen State College in Olympia. Allie worked on organic and permaculture farms in Europe and Central America, supported student and labor organizing at Evergreen, and worked with a variety of environmental organizations in the Vancouver area before jumping on board with Urban Abundance. Allie wants to live in a community where great food literally grows on trees! They are excited to help promote local production and equitable access to food and green space in the form of public orchards.
Sharah Truett has lived on the Olympic Peninsula for 10 years,  working as a Park Ranger and a helper on several farms. She spent 3 years volunteering at the Port Angeles Farmer's Market Board and has worked a few market booths as well.  As an AmeriCorps Vista with Harvest Against Hunger, she will help coordinate the gleaning program, which relies on volunteers to harvest extra fruits and vegetables from local farms and gardens to donate to organizations serving people in need.  Sharah hopes to see a healthier, more resilient Clallam County with fresh nutrient dense food available for all. She also wishes her garden kiwi plants would hurry up and start producing fruit, already.
Annie has lived in Washington all her life. Spokane has been her home since 2011, and she has since grown to love the people, the rich landscape, and the beautiful community that surrounds her. Inspired by the calling of giving back to this community, she started volunteering on small, organic farms in the area. Feeling a joy she had never felt before through volunteering her time, she was led to apply for an AmeriCorps Vista position with Harvest Against Hunger. Annie is passionate about community building, sustainable living, and local agriculture. Currently, she is studying Agriculture and Horticulture at Spokane Community College. More often than not, she can be found engrossed in projects, playing outside in the earth, or seeking truth in the simplicity of things.