Confirmed: Food Banks are considered essential services per Governor Inslee's  3/24/20 announcement urging Washington residents to stay at home for the next two weeks. Volunteers are still needed at many programs. If you are able to help, please see links and opportunities below.
Harvest Against Hunger has developed this page to help Rotarians and others learn about how they can most effectively support local hunger relief efforts during the Novel Coronavirus/COVID-19 crisis.  We continue to hear from our hunger relief partners that volunteer help is needed. If you are in a position to volunteer, please contact your local food pantry (search details below).  We're working closely with our partners in the hunger relief community to develop tools and best practices to safely and effectively provide hunger relief support. Learn more about ways you can help below. 
UPDATE: VOLUNTEERS NEEDED!
Food banks across Washington are re-working their distribution models to follow social distancing protocols. Many are packing food into pre-sized and sorted boxes to give to clients. Volunteers are needed to help with this extra level of service. 
Find your local food bank to drop off food or volunteer:
Food Banks within 50 miles of Seattle.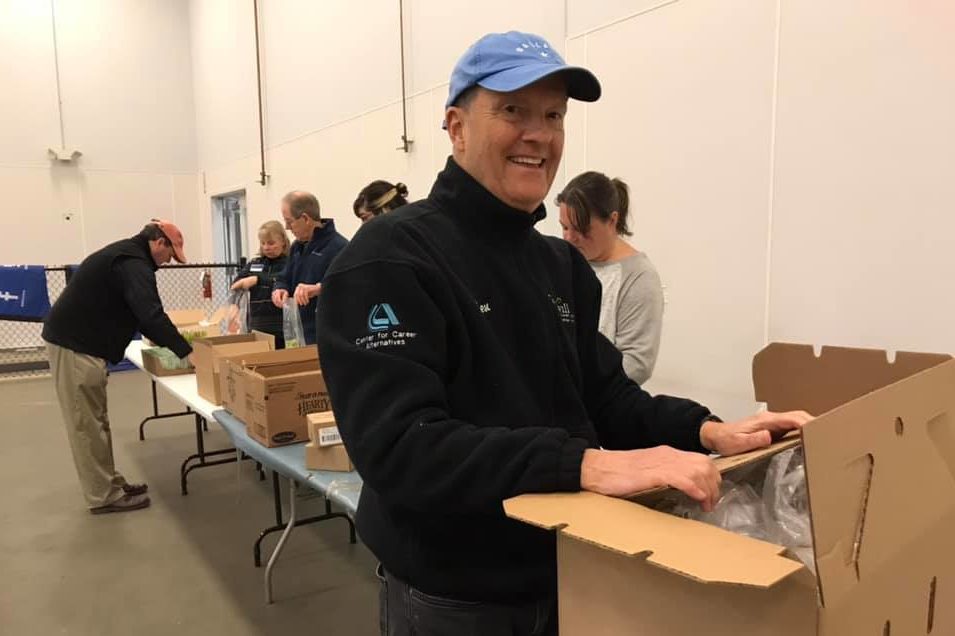 Volunteer at an upcoming HAH workparty. Volunteers are critically needed to help prepare boxes that can be safely distributed to clients by food banks. NOTE: Our partners at Northwest Harvest have introduced new volunteer shifts on Tuesdays (10:00 AM to Noon and 1:00 PM to 3:00 PM) at their Kent warehouse. Groups will be limited to a maximum of 30, with 10 people per room to ensure safe social distancing.
Contact janessad@northwestharvest.org  directly to register your group.
Learn More About the Response
School districts are working to provide free meals to all students, including "grab and go" models not typically used. To learn more and to see if volunteers are needed to help distribute, check with your local school district.