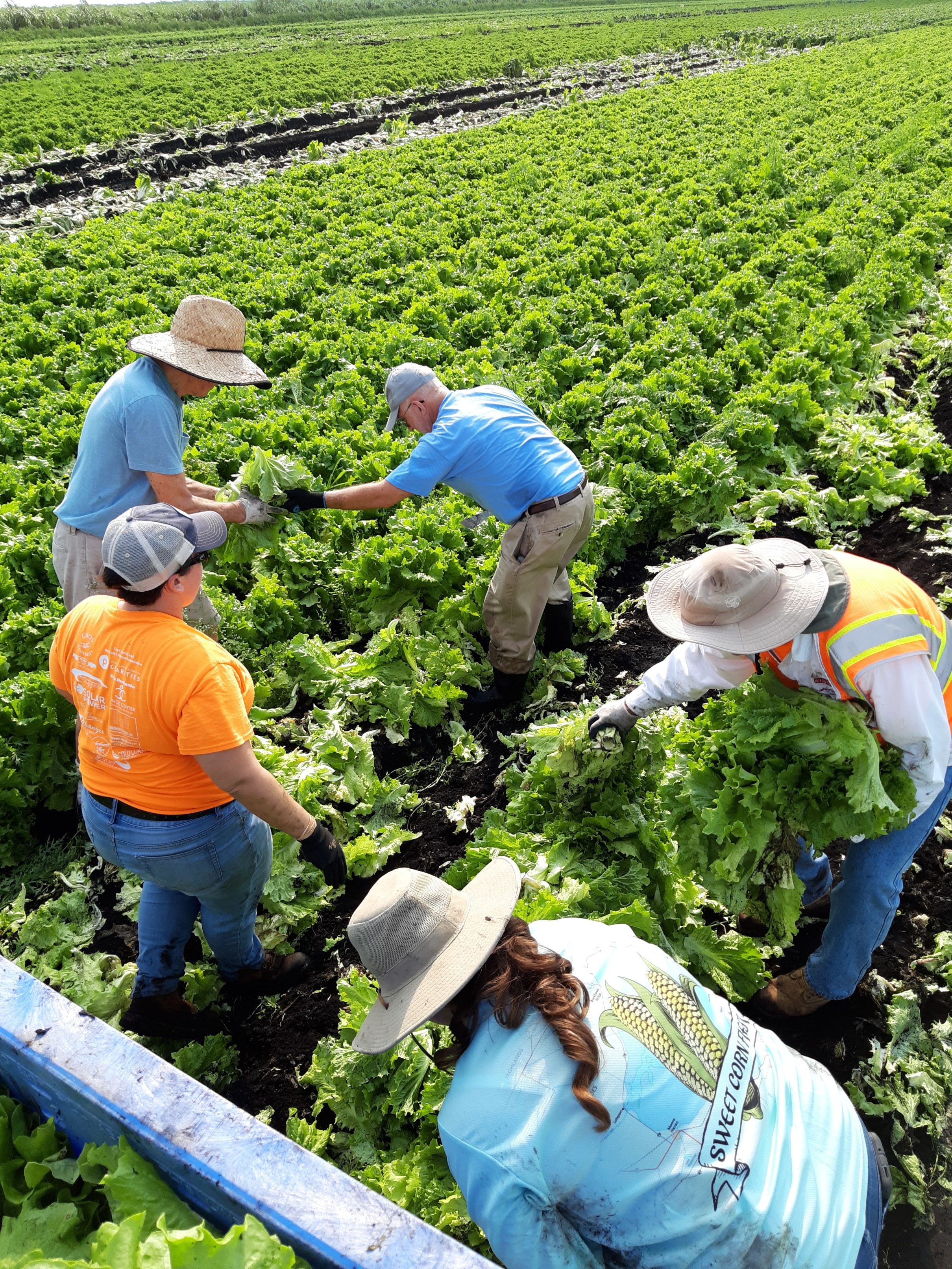 Harvest Against Hunger Capacity Vista Mykevia Jones serves at Society of Saint Andrew Florida, a nationwide, faith-based, ecumenical, nonprofit ministry operating a variety of programs that fight hunger in America. The Society of Saint Andrew's gleaning network coordinates thousands of volunteers with local farmers to actually enter fields and groves after the harvest, and pick up the tons of good purchase left behind and distribute of these loads to large food banks. Thus far in 2019, our dedicated volunteers have collected 2,765,729 pounds of produce that have been distributed to 148 different agencies throughout the state of Florida.
As the SoSA office gears up for the beginning of the spring 2020 Florida harvest season, preparations are underway to make it a great one. It is no secret that coordinating gleans can be challenging, some with high points and some with low points. Which is why it is so important to connect with other local food recovery and hunger relief agencies to help bridge those miles between the farm and food banks.
Throughout the fall and spring harvest seasons, the SoSA Florida office partners with Cros Ministries, a local hunger relief organization that serves the hungry in Palm Beach and Martin counties through community collaborations. Both gleaning programs coordinate with one another recruit volunteers to recovery produce crops such as radishes, sweet corn, cabbage, lettuce, bell peppers, tomatoes, and whatever else that might be available.
Gleaning continues in South Florida well into early, where HAH VISTA Mykevia has been harvesting endives and several varieties of lettuce. Farms that are scattered around Lake Okeechobee in cities like Belle Glade, Clewingston, and Pahokee area have introduced us to amazing and hardworking volunteers. It is always gratifying to see so many people wanting to help eliminate hunger. On Saturday January 4, along with Cros Ministries staff members, Mykevia co-led a butter lettuce gleaning with the help of a group of 13 volunteers.
Thanks to Cros and our gleaning network, these volunteers were able to serve their local community, recovering 5,412 pounds of lettuce that was distributed to Feeding South Florida food bank. We all came together united in service to meet the most basic need of human beings, the need to eat.