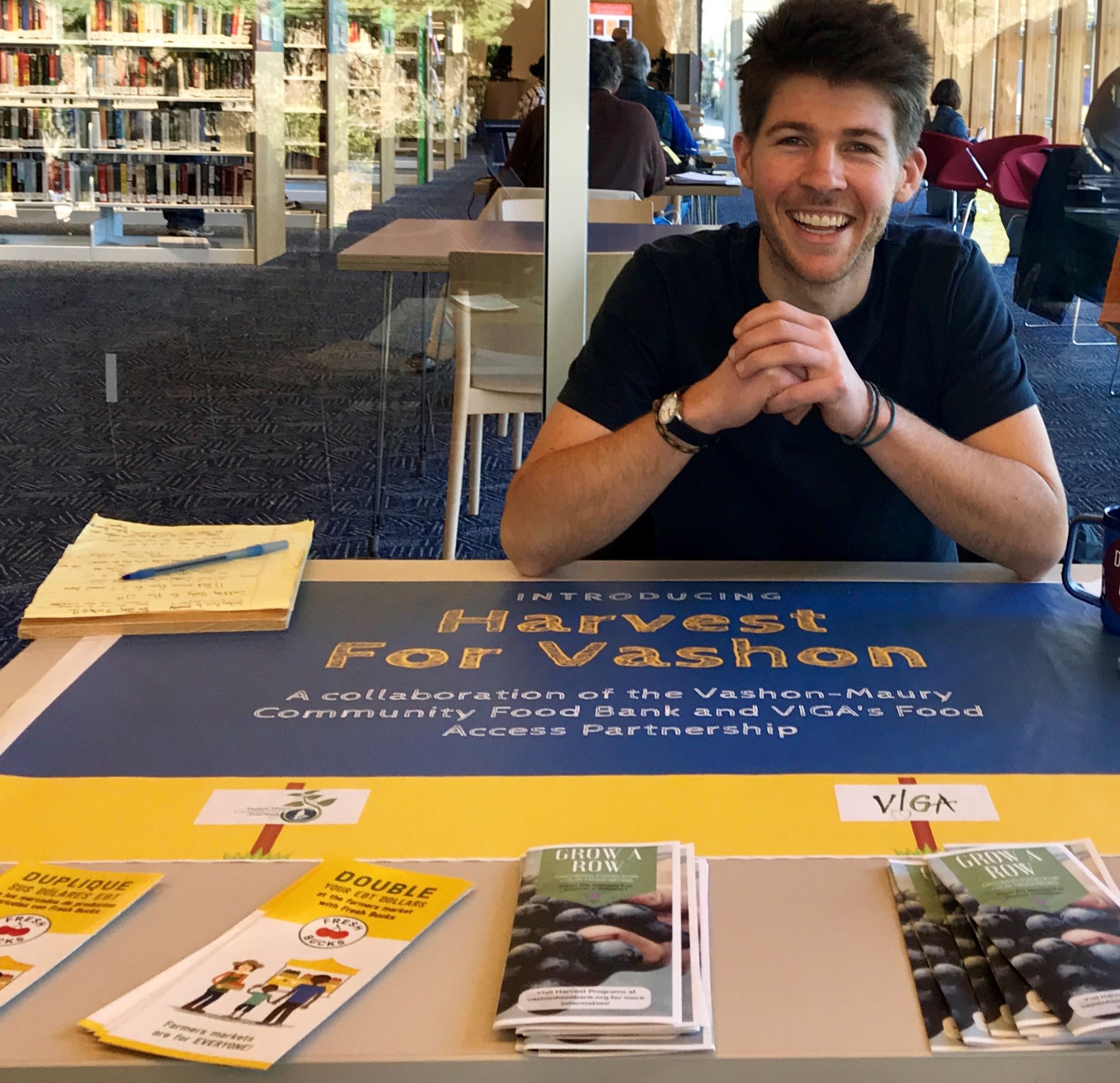 Sam Carp is a Harvest Against Hunger VISTA and Harvest For Vashon Program Coordinator for the Vashon-Maury Community Food Bank and the Food Access Partnership on Vashon Island, WA. The Vashon-Maury Community Food Bank services approximately 1 in 10 people on Vashon, or about 1,000 people a year, and recognizes that one of the most serious needs its customers have is finding affordable access to fresh produce. As such, the Food Bank and FAP have teamed up to start three new programs on Vashon Island, all designed to increase food security and decrease food waste: a Gleaning Program, a Grow A Row Program, and a donation station at the farmer's market. As the first year VISTA for these two organizations, Sam will facilitate the primary development of these programs, all of which are designed to increase the community's access to locally grown, organic produce.
On Saturday, February 24th, Sam Carp, an Americorps VISTA and the Harvest For Vashon Program Coordinator, organized a glean of Northbourne Farm, a small, organic vegetable farm on Vashon Island. This was the first gleaning event of the Harvest For Vashon Campaign, and it was a great success! The gleaning team (Sam and four volunteers) was able to harvest almost 100 pounds of kale, chard, and salad greens within just a couple of hours! The produce was then brought to the Vashon-Maury Community Food Bank for distribution that week. Some of it was also given to Island churches for their community dinners, which are hosted every night.
As the programs continue the transition into spring, it becomes increasingly evident how much opportunity there is to discover sites of wasted produce on Vashon. Although it is a community that is well known for supporting smallscale, sustainable agriculture, a countless amount of fresh produce goes to waste for a number of reasons, just like in many other farming communities. With help, gleaning can be just one of many approaches that can be utilized to decrease the footprint of waste Vashon residents leave behind. This waste can then be used to support the food security of those very same people.