"For us, the program started as a leap of faith. We weren't sure exactly how the VISTA resource could be used to support our food system and hunger relief work on the Peninsula, but we knew we wanted to build something better. After the third year of the program and witnessing first-hand the collective impact of the Harvest VISTAs' work on all aspects of our food system, I can't imagine where we'd be without them."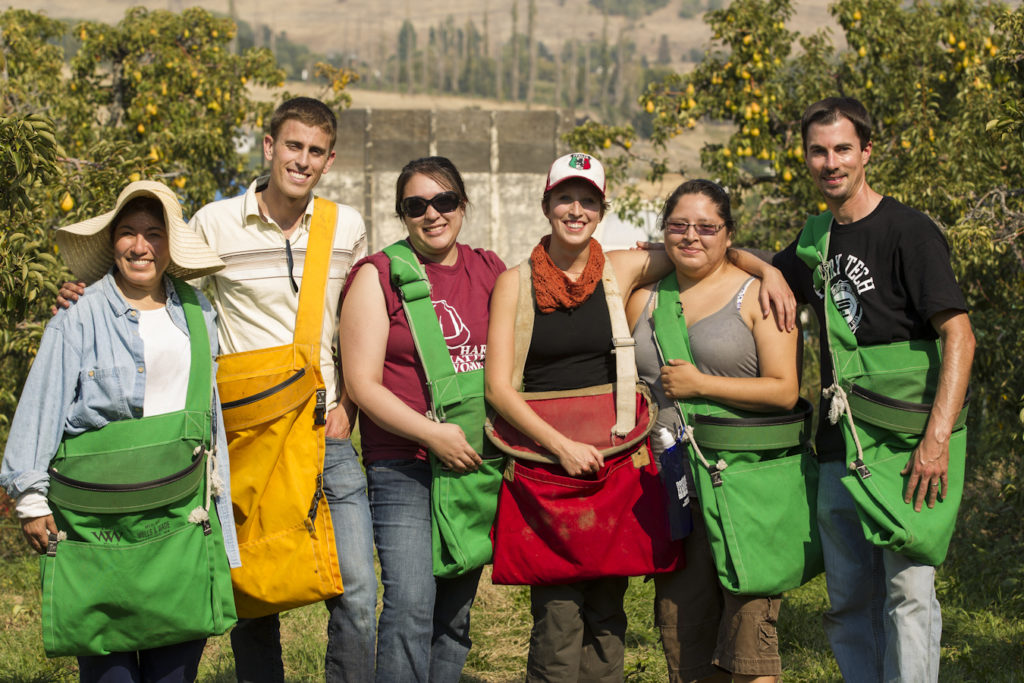 Our Harvest VISTA program acts as an incubator and catalyst, utilizing a team of AmeriCorps VISTA to work with farmers to build sustainable gleaning and produce recovery programs that have minimal impact on their business model. This includes coordinating volunteer groups to glean and harvest produce, addressing issues and challenges related to supply chain management – like the transportation and distribution of gleaned produce. All gleaned produce, which is nutritionally dense and locally grown, is distributed to food insecure populations through our food bank partners.
Since 2009, the Harvest VISTA program has supported the development of more than 50 unique produce recovery projects. In that time, the program has overseen more than 100 dedicated Harvest VISTA members who have gleaned and distributed nearly five million pounds of fresh fruits and vegetables, engaged more than 1,200 new farmers in hunger relief efforts, all with the help of 20,000 volunteers. And that's just the beginning: the Harvest VISTA model builds programs that are sustainable and scalable. The positive impact of these programs will benefit communities and individuals for years to come.
Questions?  Please contact Maria Mendez-Francisco, Harvest VISTA Program Director.
Pounds of fresh produce gathered